There are many IG models in this world and they all  are fine but some of them better than the others. With this idea we have search for better ones and created a list of them Top 10 Female Fitness Models on Instagram.
1. Arianny Celeste
Arianny Celeste is a Fitness Model and she is the best IG model of all times. She is beautiful, interesting, attractive and most importantly she is beloved by her admirers. She has more than 2 million followers on Instagram. Her real name is Penelope Lòpez Marquez but she is also known as Arianny Celeste. Sports Illustrated named her "The Lady of The Day" and  at the 4th World MMA Awards in 2011, she was voted the "2011 Ring Girl of the Year" but she lost to one of her closest friends, Brittney Palmer. Even though the MMA awards 2011 to us and to everybody we know she is the best.
2. Renee Somerfield
This girl may not be the best but there were no doubts that she was going to be one of our top ten. She is hot, slim and she has the biggest curves I have ever seen before. Renee is a Fashion model comes from Australia. Also, she is a photographer and she has approximately 1,5 million followers on Instagram.
3. Dannie Riel
Our little Dannie is a hot Canadian, French and Chinese model. I think even only this explains how extraordinary and both unique she is. She has exactly 1,2 million followers right now on Instagram. Also she is a YouTuber and  a traveler. She has a mix called Riel mix ONLY.
4. Janice Joostema
Janice is the creative director of IFASHIONIBEAUTYDESIGNER. She is also a YouTuber and an amazing IG model. Janice from Canada and has her own website. She has 916k followers on Instagram and we hope it will be one million as soon as possible.
5. Tatjana Mari Posa aka Tatjana Caric
Tatjana is a Fashion, Luxury and Fitness model. She has 866k followers on Instagram and her glance is just so hot with her amazing lips. Although being a fashion model is way different from being a fitness model, they both hard but being both of them is extremely hard and needs a huge hard work. If she can be both fitness and fashion model she could be a famous model.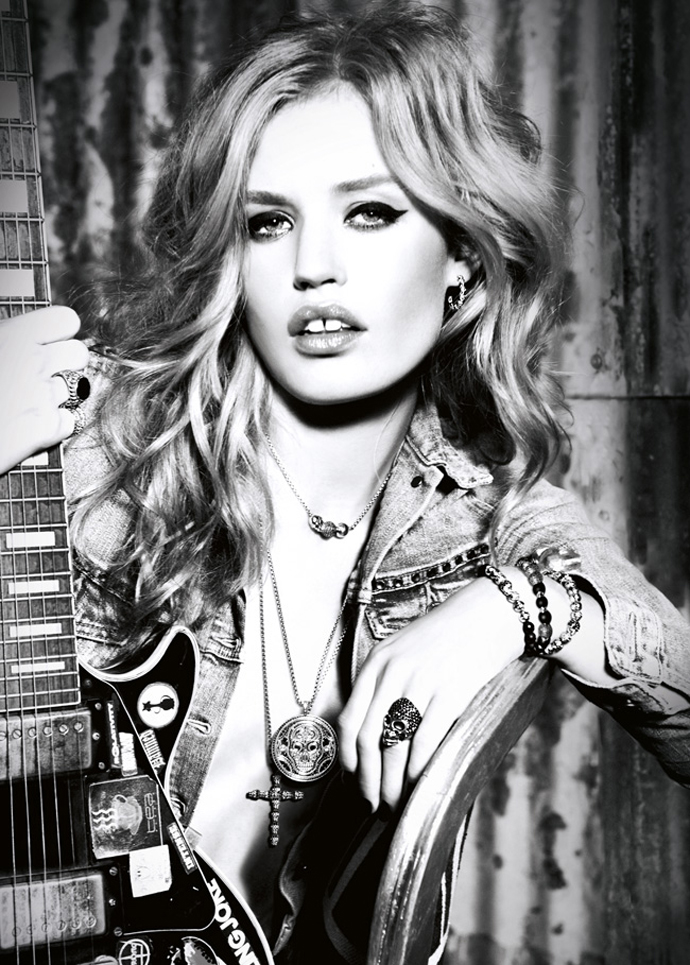 6. Georgia May Jagger
Georgia is the daughter of Mick Jagger and an English fashion model. She is 24 years old and gorgeous as her mother, Jerry Hall which was also a Model. She has 771k followers on Instagram. Everybody can notice that she had her lips from Mick Jagger and she is so beautiful with them. But what makes her in our top ten list is her unique image by even her way of glance.
7. Anna Faith
Anna is a 20 year old model but she is also a cosplayer. I think for a human she has a lot of happiness in her. She is blonde, slim and comes from Florida. She has 745k followers on Instagram.
8. Shanina Shaik
Shanina is also an Australian model. Her manager is IMG and she is 25 years old. She is 1.73 and she has been on Victoria's Secret fashion show. She has 715k followers on Instagram and to me this girl is on fire.
9. Ming Xi
Ming is a 26 year old fashion model and she has been on Victoria's Secret fashion show in 2013 and 2014. Her modeling career has started in 2009 after she attended a TV competition. She is from Shangai, China and she has 392k followers on Instagram. Ming Xi modeled Givenchy ready to wear in 2011.
10. Barbara Fialho
This girl is just amazing. She is from Brazil and just 28 years old. She has been on the covers of many magazines like: Vogue, Elle, GQ Essencial…  Also she has been in many magazine. She has 245k followers on Instagram. She started to modeling at the age of 15 and moved to New York just to be a model. Since 2011 she is signed to IGM Models. She has walked the Victoria's Secret Fashion show and advertised many brands such as Givenchy, Just Cavalli, Roberto Cavalli, Oscar de la Renta…